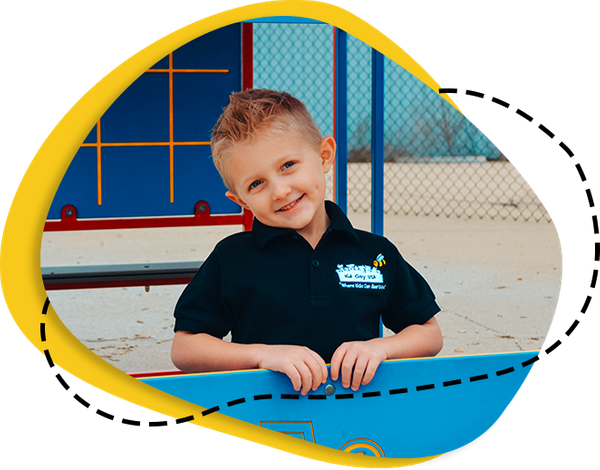 Is your child ready to take on the world? At Kid City USA North Florida, we offer an enriching, fun environment where your little one can move, play, and learn in new ways. Our thoroughly vetted staff has the experience to provide both structure and fun for your child, helping them engage with the world and their peers in exciting ways. We love our two to three year-olds and would be thrilled to include yours in our program.
Kid City USA North Florida's research-based programs are broken down into several age segments to ensure all children get their specific developmental needs met. We encourage the boisterous, enthusiastic exploration that comes in these early years while providing gentle structure and boundaries so kids can thrive. We're especially focused on preparing your little ones for preschool!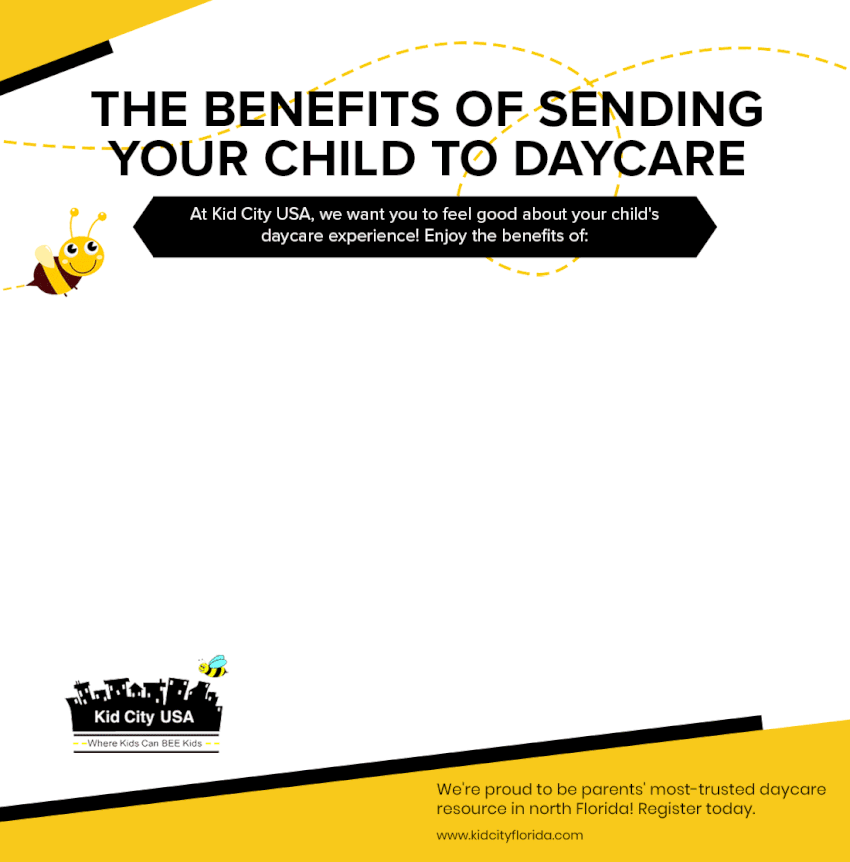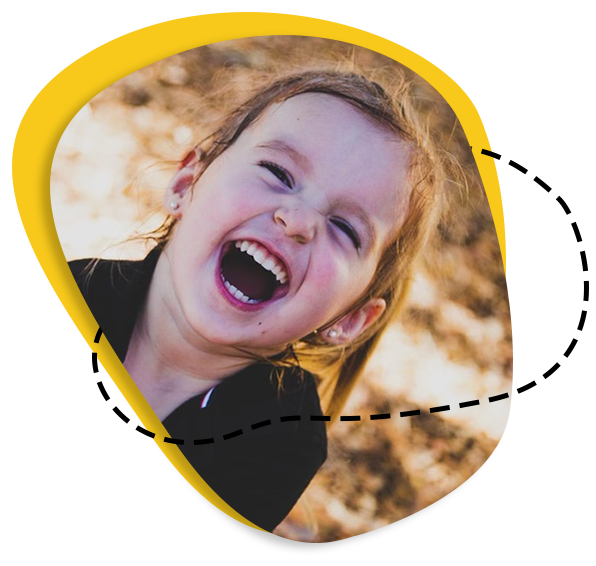 The Benefits of Sending Your Child to Daycare
Daycare is a resource that most parents need at one point or another, and we want to highlight four specific benefits: better socialization skills, increased independence, improved safety, and more learning opportunities. Read on for more information about these advantages!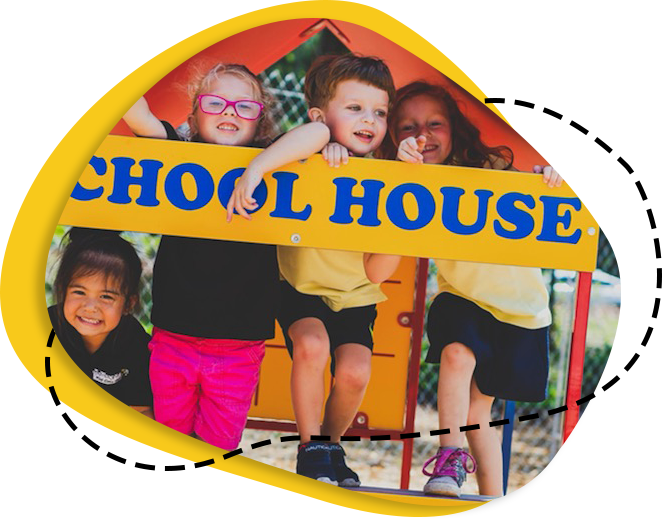 Developing Better Social Skills
One of the first benefits that daycare provides is a better socialization skillset. When your child spends time with other children, they learn how to interact and cooperate with others. This can help them in all areas of their life as they age into adults themselves! Furthermore, when your child is able to work with others and get along, they'll learn how to solve problems in addition to having more fun.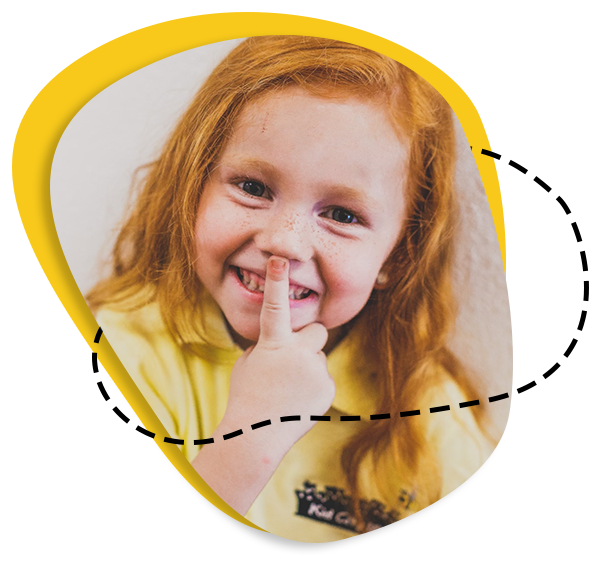 Increased Independence for Kids
The more time someone spends away from you, the more independent they become. That is why daycare can be a great option for your child! They will develop their independence skills working with teachers and other children. Additionally, your child will learn how to take care of themselves and work with others, which is a skill that they can use throughout their entire life.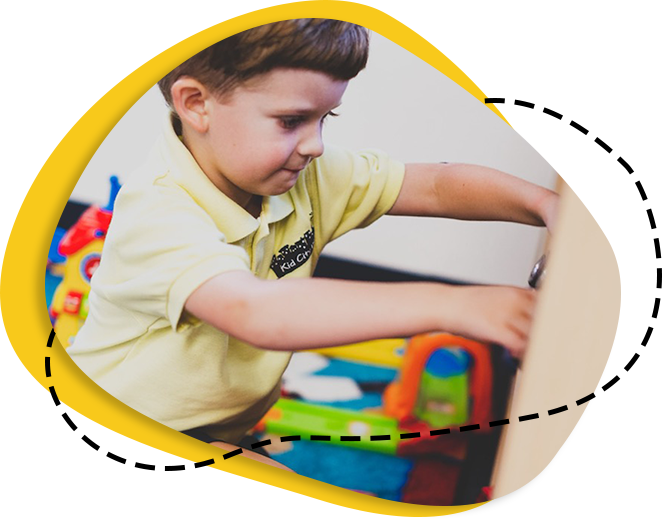 Learning Opportunities Galore
Daycares are centers of learning opportunities. This benefit may not seem obvious at first, but once you learn about all the programs and activities daycares offer, it makes perfect sense! From arts and crafts to story time, your child will have a chance to learn about new things every day.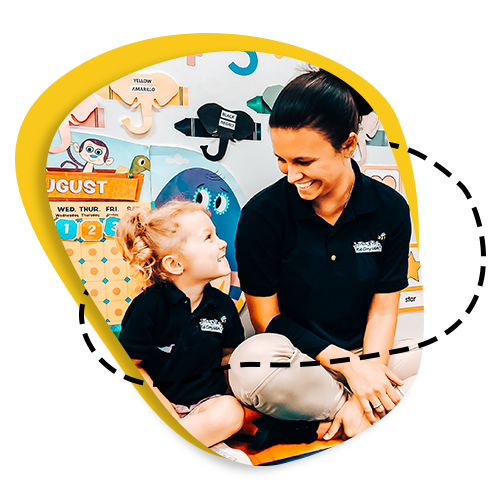 Safety First
Last but certainly not least, one of the main benefits of sending your child to daycare is safety. With trained professionals watching over them all day long, your child will be in good hands. They can also feel free to make mistakes and learn through play without worrying about getting hurt! Your child's safety is of the utmost importance, and our trained professional educators will ensure they learn and develop in a safe environment.
Have Questions?
Do you have any questions about our 2-3 Year Old Childcare program? Contact us today! We would be happy to answer any questions you may have. Kid City USA is a childcare resource that provides daycare for children from infancy to 12 years old in the North Florida area. Contact us today to enroll!
Kid City USA North Florida is a committed partner of parents and guardians throughout Abess, Fernandina, Fruit Cove, Macclenny, Middleburg, and Oakleaf. Connect with us to learn more and enroll your child.