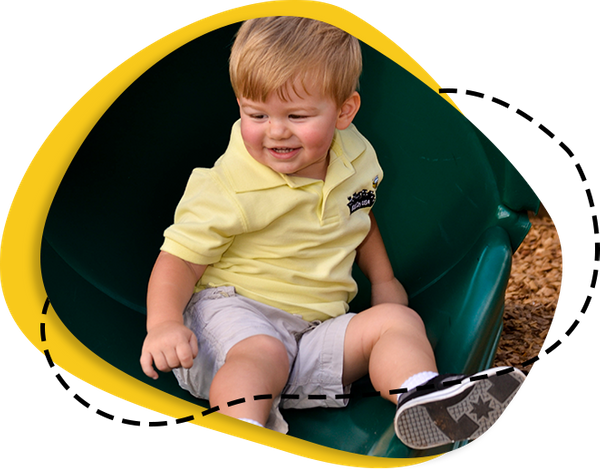 If you're looking for a rich, highly supportive child care program for your toddler during the day, you're in the right place. Kid City USA North Florida's toddler program is outstanding and features some of the best professionals in the business. Our vetted and trained staff offer living support, enrichment, and fun to toddlers, encouraging them to explore their world and navigate new connections with their peers. Our clean, safe facility is sure to become a happy destination for your little one.
As you go about your day, you can rest assured that your toddler is learning, growing, and playing. Our program emphasizes learning as play, empowering little ones to expand their brains while having a blast. Our structure also provides consistency and calmness for little ones who depend on routines. Your child will thrive here!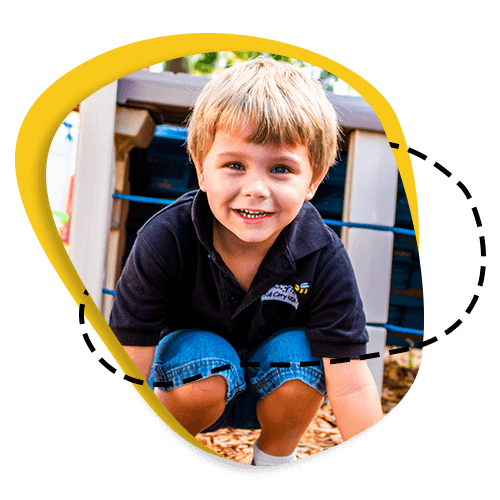 Meeting Your Toddler's Physical Needs
Toddlers tend to be very active and our toddler care center and staff are ready to handle anything that comes their way. In this crucial developmental stage of their life, your toddler needs to meet the four basic physical needs: independence, affection, rest, and open spaces. We help them succeed by encouraging your toddler to be fine on their own, while also helping to comfort them if something does stir them up. Our staff also provide your toddler with the right amount of rest to play time, especially including interacting with other children. If your child has any additional needs, please let us know at the time of enrollment and we will be happy to accommodate your toddler at our care center.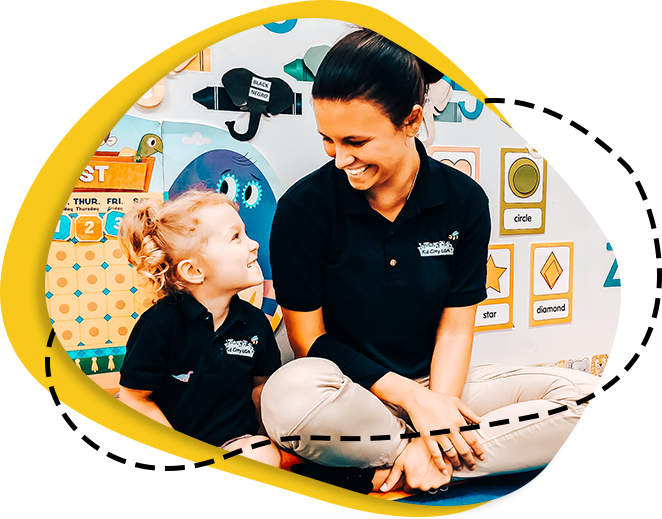 Toddler Teaching Methods
How do toddlers learn? Usually, toddlers learn through simple trial and error — if the toddler is curious about something, they'll try it, and if they fail, they'll just try again until they hopefully figure it out. We understand that sometimes, the best way to teach a toddler is by allowing them to try things for themselves so as to gather their own thoughts, opinions, and feelings. At Kid City USA, you can always rely on our teachers to support your toddler to grow and learn on their own, while also keeping them safe and caring for their mental and physical wellbeing in the end.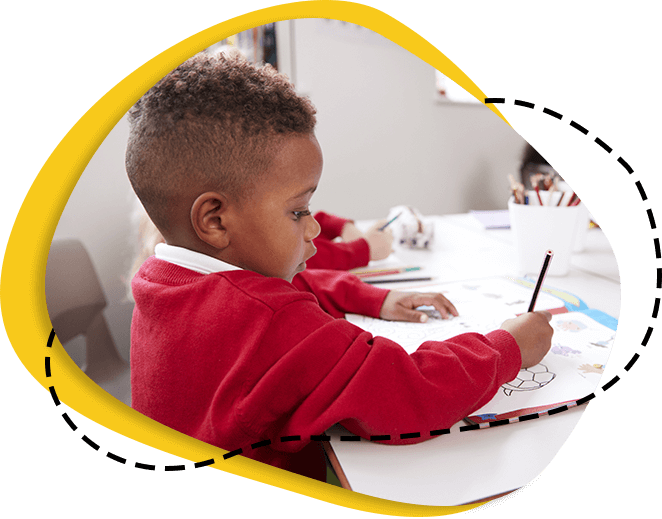 Dealing with Defiance
We understand that your toddler may be going through their "terrible twos" and could be a lot to handle. Don't worry — our experienced, kind, and professional staff of child caregivers have methods of dealing with even the most unruly of tots. If your child has shown signs of defiant behavior, we may have the perfect activities and accommodations at our childcare center to help settle their fussiness. Let us know about any behavioral issues you may be aware of regarding your toddler before enrollment. If any new behavioral issues ever come up during their time of enrollment, we'll be sure to reach out to work with you on effective strategies to alleviate their anger.
Register Your Child Today
When you choose Kid City USA North Florida, you choose a wealth of experience and a relentless source of compassionate commitment. Enroll your infant today.
The entire staff at Kid City USA North Florida is honored to partner with parents and guardians to give toddlers an outstanding daycare experience.