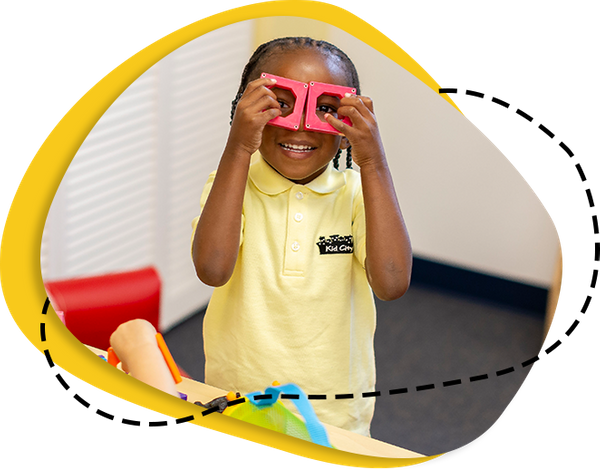 Our program for four and five year olds is rooted in curriculum and helps your child feel more confident when they reach kindergarten. Our trained and vetted professionals will safeguard the fun of learning by engaging your child's curiosity and love of play. We're committed to helping your young one build the skills and confidence they need to thrive in their next learning steps.
Little ones grow up fast, so let us help you maximize every moment. Our outstanding child day care services give inquisitive minds the answers they crave while encouraging engagement and fun. We are glad to help each child start to understand how they learn and how exciting the world can be. Our structured program gives your child the stability of a routine while encouraging fun and growth!
Ready to get started? Kid City USA North Florida proudly partners with parents and guardians across Abess, Fernandina, Fruit Cove, Macclenny, Middleburg, and Oakleaf. Get in touch with any questions you might have about our program and enroll your child today.